Stay Of Removal
There are three kinds of removal order which can be issued to non-citizens residing in Canada, and each type of removal order carries with it separate consequences:
Deportation Order
Exclusion Order
Departure Order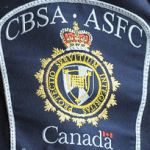 A deportation order deems an individual "permanently barred" from Canada; they will be arrested by Canada by the Canada Border Service Agency and removed from Canada. An exclusion order prevents an individual from returning to Canada within a specified period of time (usually 1 or 2 years). A departure order allows an individual to voluntarily leave Canada within 30 days after which it becomes a deportation order.
An individual can receive a removal order in a variety of circumstances. These include: asylum seekers who have had their refugee claims rejected, visitors who breach the conditions of or overstay a visa, permanent residents convicted of criminal offences, and failed permanent resident applicants who applied from inside Canada.
Permanent residents who have been issued a removal order have the option of appealing this decision to the Immigration Appeal Division (IAD). In some cases the order is neither allowed nor withdrawn, and instead is stayed. A stay suspends the enforcement of a removal order for a period of time and usually attaches case appropriate conditions. Typical conditions include:
Regular reporting to the CBSA
Keeping the peace and good behaviour, and
Making reasonable efforts to seek and maintain full-time employment.
At the end of the court-specified period, the appeal of the removal order is re-evaluated at which point the appeal can be allowed, dismissed, or the stay can be extended.
A second way to obtain a stay of a removal order is through the Federal Court. Here, a motion is submitted to the court requesting an individual's removal be temporarily suspended on specific grounds including: that the individual faces serious harm in the country of their citizenship, they are involved in an ongoing judicial process, or they have an application for permanent residence which has yet to be processed.
Don't try to navigate this complicated process alone! Get help today.
---
What Our Clients Are Saying
Bellissimo Law has been the greatest help we could have asked for our journey. Our case needed an appeal which was very well organized, documented and presented to the authorities. We received a positive decision on the case all because of the expertise of Mr. Bellissimo and team. Keely and John are great at responding all smart and stupid questions and the team is very prompt to answer emails. They have the entire process streamlined, right from extension to evidences which makes our job easier. We got the quotes from some of the other law firms too who are all good and had lower charges. We chose Bellisimo because they are the best and in the long term a few extra bucks won't matter but the results will. Highly recommended.
Vaibhav Chaturvedi
16:51 06 May 19
Our immigration process was handled by Bellissimo Law Group. The first consultation with Mr Bellissimo was very insightful. Ms Keely Anderson was particularly very helpful. She guided us through the process. I will definitely recommend this law firm. They know what they are doing. Thanks once again for guiding us through the process.
Dare Sokoya
19:27 28 Mar 19
I greatly recommend Bellissimo Law Group. After a long time waiting, I will finally be reunited with my son here in Canada. We are very grateful for all the great, very professional services that they have done for my case. My personal thanks to Kelly Anderson and her group. More power to all of you!
michele medalla
23:36 04 Mar 19
I wish I'd found Bellissimo Law 9 years ago before taking the advice of a so called Immigration Consultant who led our family to a very costly near disaster in our quest to immigrate to join our family in Canada. Years later, in desperation, at a Procedural Fairness Letter stage internet research seemed to suggest Bellissimo Law may be the company to deal with our problem. From the first consultation with Bellissimo Law their extremely thorough, very focused telephone interview personified professionalism and reassurance. All subsequent dealings with any member of the team were of the same high standard. It was clear to us that Mario Bellissimo leads from the front and that his staff not only respect him but that they are trained to match his standards and caring approach. I believe it is very important to mention that although they seem expensive, when our particular problem resolved more quickly and easily than anticipated they refunded the money which had not yet been used. Thanks particularly to Keely, our lead person, and to all at Bellissimo. I will always, highly recommend Bellissimo Law. Keep up the good work. In less than 6 months all our worries are over. We are now permanent residents.
Patricia Forsythe
23:33 22 Mar 19
Very professional and very informative on the phone. Good to see that it is not all about money and more about relationship building. Highly recommended. Thank you!
Atabak Amirabrahimi
17:19 16 Apr 19
Great service and successfully guided us through the immigration and citizenship processes. Terrific attention to detail, and created a terrific case for our application, which was successfully approved. Attached is a picture with the judge. A wonderful day. So proud to be a Canadian!
Carlos Berber
15:45 26 May 19
Bellísimo law group made a dream a reality. They help me throughout the entire process of becoming a Canadian permanent resident. Great service. I will definitely use their services again in the future. Highly recommended
Jose Rendon
01:01 29 May 19
We had a fantastic experience with Bellissimo Law Group. From Mr. Bellissimo to the entire staff, in particular Viola Gniadek, were professional, diligent, knowledgeable and available at all times. We thank the entire group for a successful resolution for my friend Catherine. I would highly recommend the firm for any and all of your immigration needs. Thank you all for a job well done!
Liliana Pelech
14:53 01 Jun 19
I sponsored my parents in 2007 and I was refused in 2013 based on medical inadmissibility of my mentally challenged brother. I found Late Mr. Rotenberg as my original lawyer who passed away during the process. I was very disappointed as I was counting on his expertise to help me with my situation. Mr. Bellissimo was God send for me to help me with my case. I am very thankful that he took on my case. His team member Ms. Tamara Thomas worked with me and advised me with regards to the documents that I needed to obtain, they did extensive research on eligibility criteria of various social and health systems. They worked with me on the interview preparation. The time spend working with them was very targeted and very specific to address the Minister's concerns. They ensured there was no further waste in time or any delays. The way they presented my case and helped me win it only a world class Law firm can do that as there were times I was going to lose my hopes. I would totally recommend this law firm to anyone who is going through similar situation as mine with both hands down. Mr. Bellissimo and the team (Ms. Tamara Thomas) you guys are amazing and thank you so much again for reuniting me with my family in my beautiful dream country Canada.
Irshad Khan
17:46 04 Jun 19
They're very professional and the advice was given 100% accurate. The lawyer Justin Toh didn't rush at all. He took the time to answer all our questions in details. I'm very happy with their service.
‹
›